Changing Behavior is Hard
That's why we serve health professionals who are bringing convenience to wellness care. Maybe it is improving access to care with a convenient location and schedule.  Maybe it is reducing the time and effort to plan a meal and create a shopping list.  Maybe it is checking in between visits to see how things are going.  Even better if it is all of the above.
AI-Powered Meal Planning
For most providers meal planning is either one size fits all or too time consuming.  Patients and clients find changing behavior hard enough and want a personalized meal plan to take some of the load off.  PHRQL has solved this problem with FoodScription™, like a prescription for food.
Integrates with EHR to import key health information so meal plan meets health needs

Ability for dietitian to adjust nutrition criteria to meet health needs

Save clients lifestyle and personal preference

Autogenerate meal plans with FoodScription aritificial intelligence, or use a saved meal plan

Replace meals by searching our database of over 350K recipes or allow FoodScription to make a recommendation

Save your own recipes or meals

Share recipes and meals across your program to scale your program quickly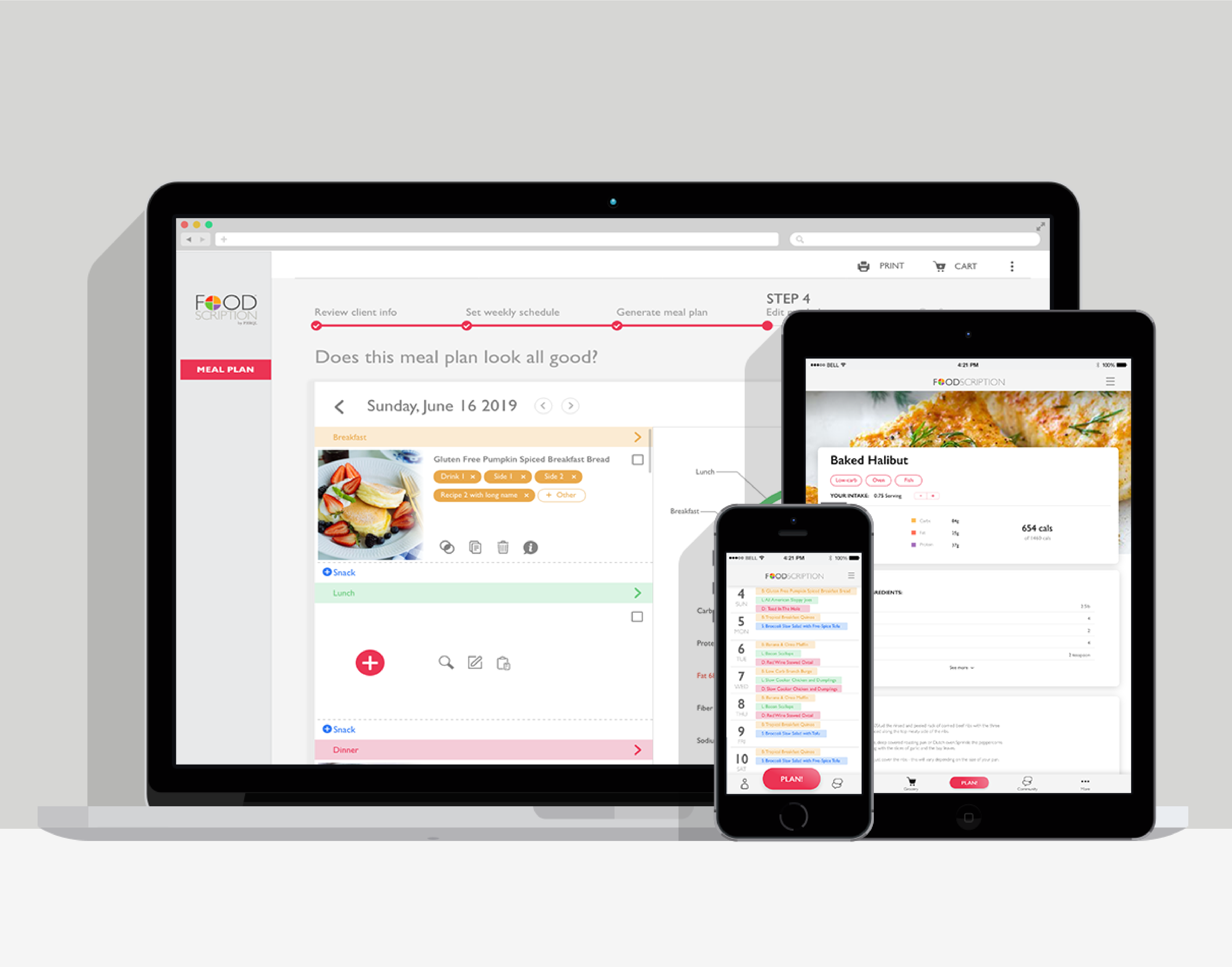 Supermarket-Based Wellness Services
PHRQL is the leading technology provider for supermarket chains employing dietitians and diabetes educators to provide wellness services for their customers.  Many nutritional counseling or diabetes programs are covered by insurance.  Not only do consumers become more loyal customers when working with an in-store dietitian, they also show significant improvements in weight, blood pressure, and HgA1C.  We are biased, but we think supermarkets have the potential to bend the healthcare cost curve by improving the wellness care delivery model.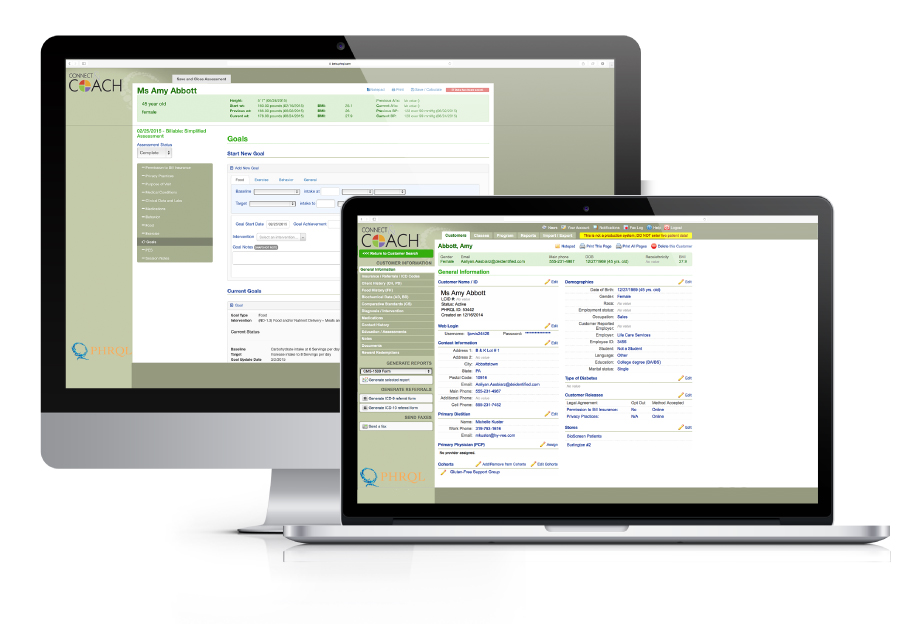 Practice Management Software
An award winning electronic health record for registered dietitians, diabetes educators, and community health workers.  Bring wellness care technologies into your communities.
Securely and paperlessly manage patient health data and consent forms

Chart one-on-one and group interactions efficiently

Customize workflows and forms to match your needs

Simplify insurance reimbursement

Manage classes and appointments with an integrated calendar

Powerful reporting and analytics
"PHRQL has finally made it seamless for a Dietitian to complete their documentation during a consultation! This program is my co-pilot as I guide patients through recalls, goals, and assessments. PHRQL is user-friendly, intuitive, organized, and a huge time saver; not to mention the convenience it provides to have all my clients' information in one place. I am so grateful for a program that truly understands what a Dietitian wants and needs!"
Cierra Robbins, RD, LDN, Registered Dietitian, Shoprite
"In the two years that I have used PHRQL's Connect & Coach electronic health record, I have been impressed by user-friendly design and customer service. Connect & Coach allows me to send an electronic pre-assessment to my clients prior to our first appointment, which reduces my workload and enhances my initial appointments. The integrated nutrition care process as part of the program allows me to generate PES statements, interventions, and patient notes in an organized format. This program has allowed me to securely and efficiently document my nutrition counseling appointments, which allows me to focus on the client and not the paperwork."
Marissa Rudley, MS,RD, LD, Campus Dietitian, Student Health Services
"We are pleased to add Connect & Coach to our customer wellness offerings. For almost 10 years, Hy-Vee has been a national leader in providing in-store nutrition services. Our dietitians use this valuable tool to document and track one-on-one nutrition counseling sessions, group classes, and guide participants in achieving their overall health goals."
Julie McMillin, RD, LD, Assistant VP of Retail Dietetics, Hy-Vee